Making the transition from student to UX Researcher/Designer
This past week was a very frustrating week for me. I felt like this GIF below. I applied to a UX Researcher role at a company (I am keeping the name of the company private for their and my privacy). The company had done a number of Telehealth projects which I was really excited about. I had heard about them at a conference and applied for the job, had a screening and an interview. I thought it went well. At the end, the recruiter said that 1) they would be available over the weekend for questions...they were not. And 2) they said they would let me know within a week about next steps if there were any. They did not. I followed up several times and never heard back....it has been 3 weeks now. I am familiar with Telehealth, have an EdD in instructional tech and distance education and completed a UX/UI bootcamp. I accept that I was not selected for whatever reason but what makes me angry is not given the respect and integrity that I have given them.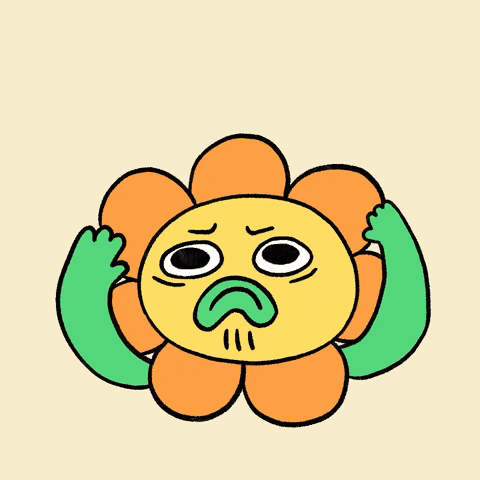 This past week, I also attended a Ladies Get Paid event. It featured Melody Wilding's fireside chat of sensitivity as a superpower. She had mentioned being a sensitive striver...being sensitive and driven. So i brought her book: Trust Yourself . I went through the checklist and found that I had 17 of the 18 points of being a sensitive striver. I have been working through the book slowly and am excited about learning how I can deal with my overthinking issues.
Meanwhile, I am job searching and becoming incredibly frustrated. Due to my family background (my grandfather was a doctor in China specializing in respiratory diseases, both grandmothers were nurses, and my brother is a doctor. In addition both my parents and sister-in-law are all Rolfers I guess I was driven into healthcare by this family background. I am also a family caregiver and have seen and experienced the struggles of caring for my father. My dream is to work in a healthcare setting as a UX researcher, particularly working on Telehealth and caregiving applications. The problem is that I am having difficulties entering into the healthcare field (other than my dissertation, my caregiving experience, and Powerability (a mobility equipment education app that I designed), I do not have experience in healthcare. So I wondered how I would be able to transition from education to healthcare in UX research. I reached out to Melody on LinkedIn (as I read she had had a healthcare career until she got burned out). She suggested that I reach out to Lisa Lewis, as she is an expert in career transitions. I looked around the site (and bought her book, career clarity . I have just started reading it and although I am not in the same place as many who have used the book, I feel it will be a good resource. I also filled out an application to work with her and heard back that she has matched me with one of her staff that she thought would be especially good for me. I am excited about learning throughout this process so that I not only survive the job search but thrive and succeed and find joy in what I do.